If a charity spends less than half its funds on its programs, does that mean it's ineffective? - By Sandy Stonesifer - Slate Magazine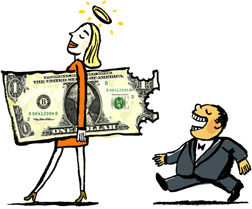 We at CXO Europe/Asia would like to tackle this in conjunction with other top charity organisation like ACEVO and others to get to the bottom of this.
It would be rather interesting indeed.